Commissioning of UTE "ULTRAPLATE"

Specialists of JSC Ultraktaft successfully commissioned the new UT-Equipment for plates testing in LPC-3 OAO Severstal from 22th to 30th April. The Equipment is designed according to EMAT-technology and can detect not only the internal flaws of plates, what is traditional for similar equipment, but also surface flaws. It is absolutely advanced technology in the field of thick plate production. It should be noted, that the Equipment allows to test the plates of temperature up to 720 C.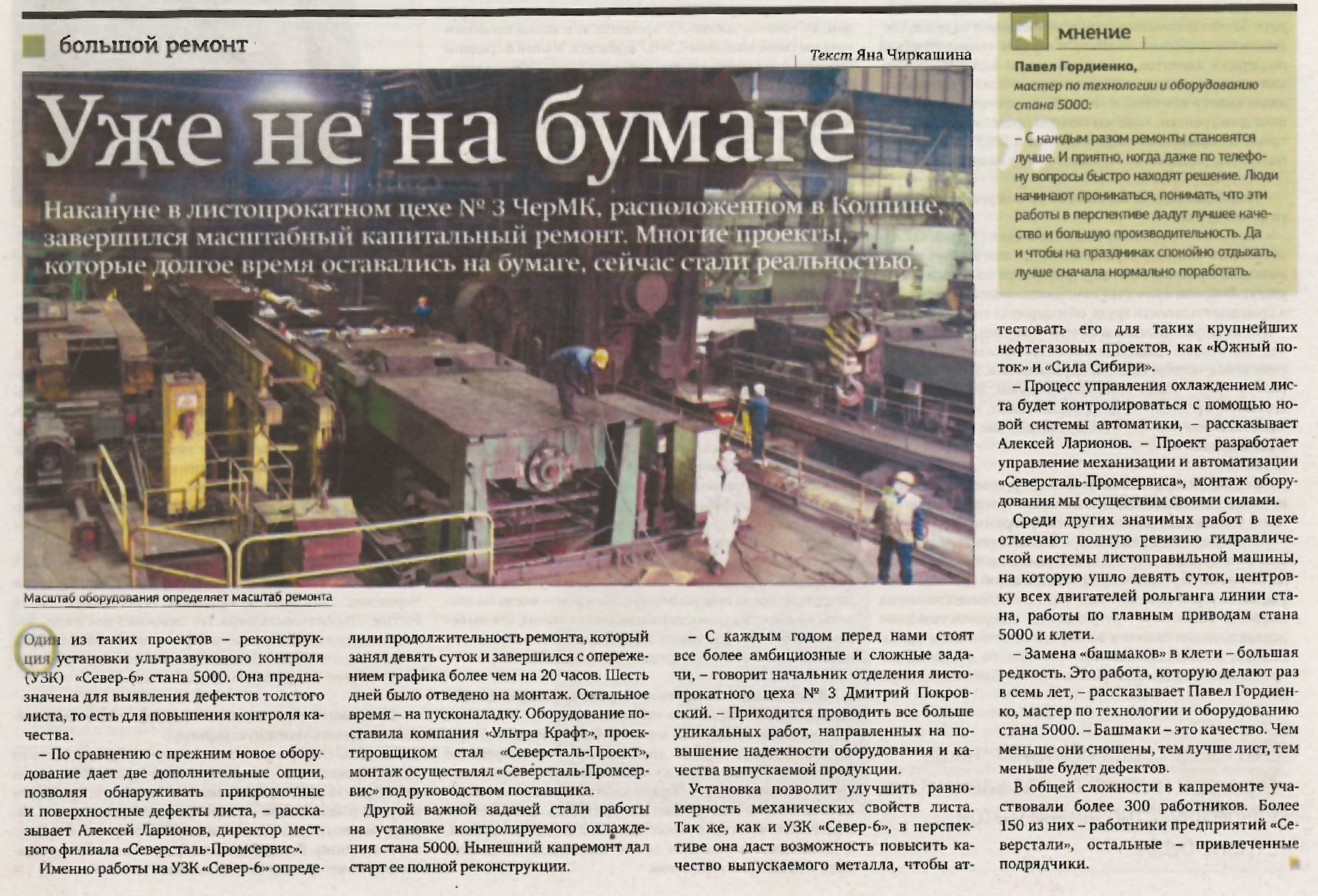 The article about equipment commissioning in the corporate newslatter of OAO Severstal.